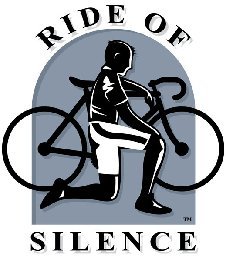 Just a reminder that the 2013 edition of the Ride of Silence will be held on 15 May (always the 3rd Wednesday of May) starting at 7:00 PM (local time).  For the second year in a row, Lawrence, KS is on the official list!
For those of you not familiar with the Ride of Silence, more info may be found at www.rideofsilence.org, and info about the Lawrence, KS edition may be found at http://www.facebook.com/events/118765421633686/?ref=ts&fref=ts.
Plan on joining me on 15 May starting at South Park for a quiet ride through Downtown Lawrence (etc.?) to remember all of our fellow cyclists who did not make it home from their rides.
 
Fine print – this is a totally "assumed risk" ride not associated with any cycling club/team/whatever, without any outside traffic control, etc., etc., so…ride at your own risk (just like every time you climb on your bike).