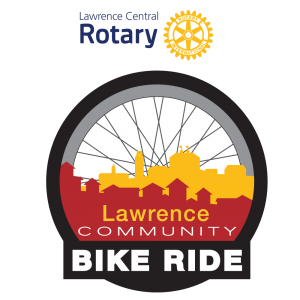 It was beautiful early fall Saturday morning when approximately 100 riders and volunteers descended on the Haskell Indian Nations' Stadium parking lot for our first fall Community Bike Ride.
The mile and a half ride up Burroughs Creek Trail and back made for a great quick three mile for riders of all experience levels.
There's a lot of people to thank:
One of the riders, Eddie Davalos, had his camera and shot some great pics from the registration area and out of the course.  Below is a galley of his images.  Thanks Eddie!   If you have any images you'd like to share email them to us them to us and we'll get them posted.