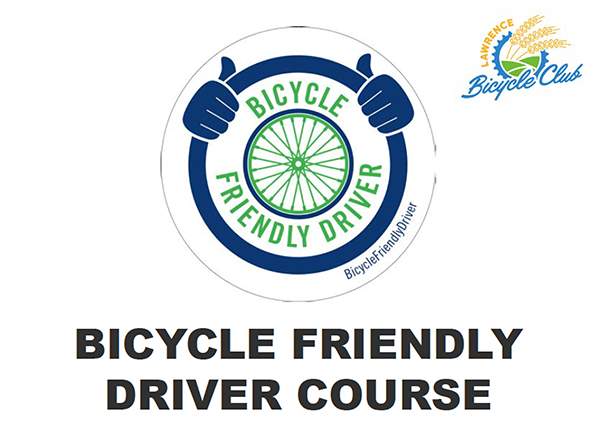 The Bicycle Friendly Driver program is an hour interactive class, aimed at educating all drivers on the best and safest ways to share the road with people on bicycles. Developed by FC Bikes in collaboration with Bike Fort Collins. This course answers questions like:
How do most crashes involving motor vehicles and bicyclists occur?
What is the safest way to make a right-hand turn when bike lanes and/or bicyclists are present?
Why do bicyclists ride in the middle of the road?
Attendance is open to everyone, no need to RSVP.
Please make plans to attend one of the two sessions offered by KU Sustainability.
The class will be presented twice.
MARCH 27th 2018 11:30-12:30 in Ritchie Hall Room 268, located in the new Earth, Energy & Environment Center, 1414 Naismith Drive.
MARCH 30th 2018 1:30-2:30 ​presented in Chalmers Hall room 421, 1467 Jayhawk Blvd.
Topics being covered include:
What's legal and what's not legal, for both motorists and bicyclists
Why bicyclists "take the lane" and what motorists should do in response
Why sharing the road is the safest alternative for both motorists
Questions? Contact Kirsten Yunuba Stephens at 785-764-1857 or email [email protected]