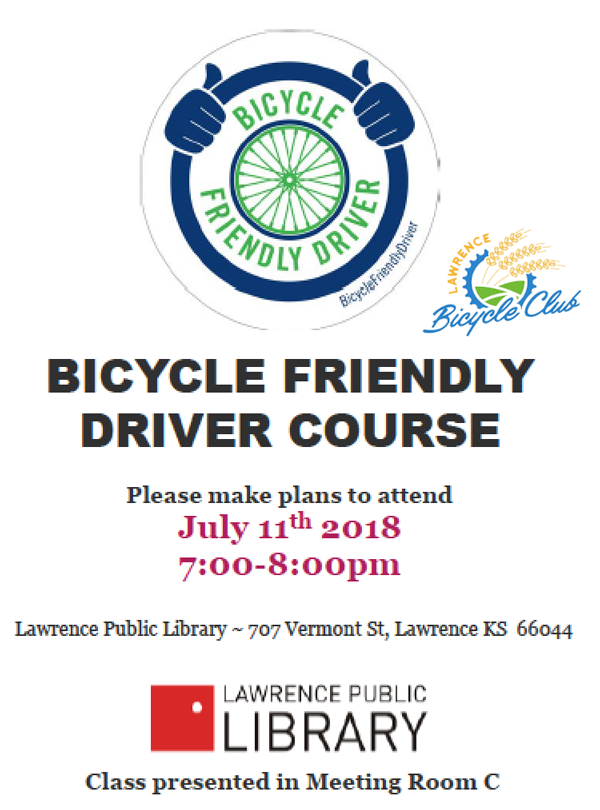 The Bicycle Friendly Driver program is an hour interactive class, aimed at educating all drivers on the best and safest ways to share the road with people on bicycles. Developed by FC Bikes in collaboration with Bike Fort Collins. This course answers questions and topics like:
How do most crashes involving motor vehicles and bicyclists occur?
What is the safest way to make a right-hand turn when bike lanes and/or bicyclists are present?
Why do bicyclists ride in the middle of the road?
What's legal and what's not legal, for both motorists and bicyclists.
Why bicyclists "take the lane" and what motorists should do in response.
Why sharing the road is the safest alternative for both motorists and bicyclists.
Questions?
Kirsten Yunuba Stephens
785-764-1857
[email protected]
Lawrence Public Library ~ 707 Vermont St, Lawrence KS 66044
The class will be presented in Meeting Room C.
July 11 th 2018
7:00-8:00pm