L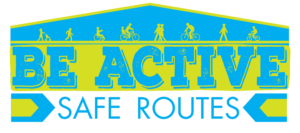 awrence Public Schools, in partnership with the Lawrence-Douglas County Health Department and the Lawrence-Douglas County Metropolitan Planning Organization, is working on an updated city-wide Safe Routes to School plan for Lawrence. The next step in the development of an updated plan is to collect parent input on the desired components of a Safe Routes to School program.
The Be Active Safe Routes team is working with PTOs/PTAs and Site Councils* to gather parent input to help prioritize programs that will ultimately improve student travel to school and shape the vision of our city. We ask that all parents visit lawrenceks.org/safe-routes to fill out the worksheet packet for their school of interest. Parent input is vitally important even if their child does not currently walk or bike to school. In addition to parents, other interested Lawrence residents are invited to share their opinion by filling out the worksheet packet.
If you have any questions, please email: [email protected].