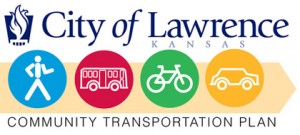 The Lawrence-Douglas County Metropolitan Planning Organization (MPO), in coordination with the City of Lawrence, Kansas, invites you to share your comments on the Multimodal Planning Studies draft reports.
The draft reports include a Park & Ride Study, a Fixed-Route Transit and Pedestrian Accessibility Study, and a Countywide Bikeway System Plan.
You can access the draft reports online at http://www.lawrenceks.org/mpo/study
The public review and comment period will be open for 15 days. You are encouraged to submit your comments in writing to the consultant team project manager Jim Meyer at [email protected] by Friday, December 13, 2013.