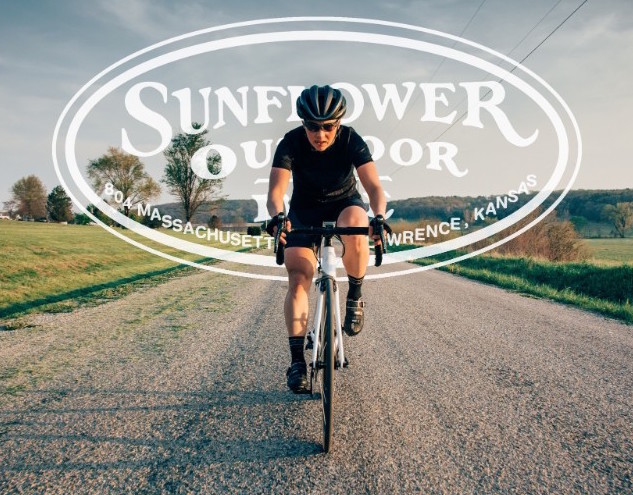 One of the local Lawrence bike shops just posted a really great new resource.
People looking for new places to ride your bike can visit the "Maps" page of Sunflower's site.  They've assembled (and will continue to compile) a list of great riding routes around Lawrence for all skill levels of riders.
Two great ones for families are below.. but be sure to check them all out!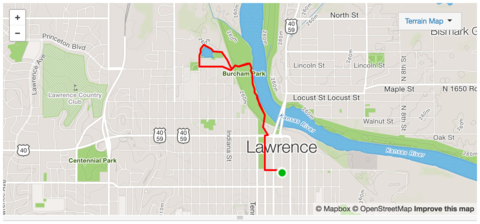 Family Ride: Outside for a Better Inside and the Kaw
3.0 miles
Getting to the new trail along the Kansas River (The Kaw) involves some sidewalk riding along Kentucky St., but once you're on the trail it's car-free along the river and then around the old quarry (now a lake) that forms the Outside for a Better Inside Trail. Plenty of opportunities to see wildlife along the river and feel some wilderness in the heart of the City.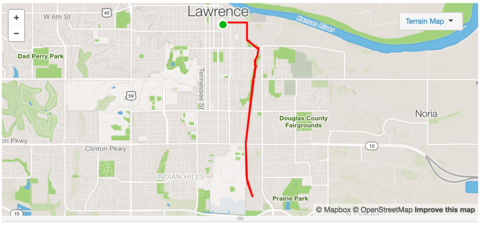 Family Ride: Burroughs Creek Trail
6.4 miles
Riding with the family usually means finding car-free zones that offer distractions on the ride and shorter distances. The Burroughs Creek Trail, a former rail line ticks all the boxes in that regard once you get on the trail. Playgrounds, water fountains, and a railroad grade (nothing over 3%) are hallmarks of this very casual ride. Take in as much as you like and head back Downtown for some ice cream!