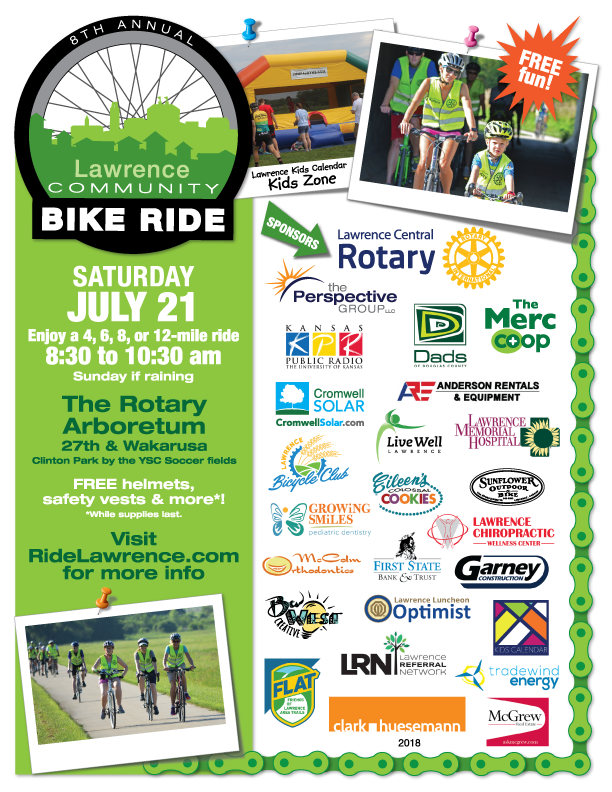 We've reserved the space, got the sponsors, now we need you to come out and enjoy the Summer 2018 Lawrence Community Bike Ride!
Here's what we've got on tap for this year's event:
Family Friendly Bike Ride With Safety
Kids Helmet fitting
Safety Vest Giveaway
Training Wheel Takeoff Area
Bike Checkup & Maintenance area
Healthy Snack Zone provided by The Merc
The always popular Lawrence Kids Calendar Kids Inflatable Zone!
We have some new rides planned too!
1-Mile "Arboretum" loop
4-Mile "Family" ride to Sanders Mound
6-Mile "Bob-Billings" ride….new for 2018
8-Mile "6th-Street" ride….new for 2018
12-Mile "I-70" ride with SAG stop (by the Lawrence Bicycle Club)
Thanks to all our sponsors these annual events just get better and better.
All riders must fill out a release you can download one from this LINK.
(We'll have them on hand too.)
Get this on your calendar! We look forward to seeing you!