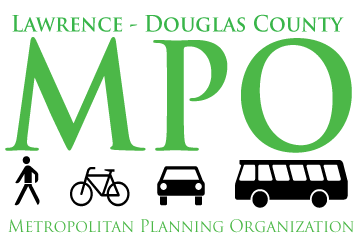 Volunteers are needed to manually count bicyclists and pedestrians at several locations across Lawrence, Eudora, and Baldwin City in September. The Lawrence-Douglas County Metropolitan Planning Organization, with the help of volunteers, will be conducting bicycle and pedestrian counts on:
Wednesday, September 6th – 10am – 12pm and 5pm – 7pm
Thursday, September 7th – 10am – 12pm and 5pm – 7pm
Saturday, September 9th – 12pm – 2pm
Rain Dates:
Wednesday, September 13th – 10am – 12pm and 5pm – 7pm
Saturday, September 16th – 12pm – 2pm
Volunteers will be taught the National Bicycle and Pedestrian Documentation Project method created by Alta Planning and Design and the Institute of Transportation Engineers by watching a 4 minute training video (linked below).
Data collected on bicycling and walking will assist city and regional leaders in estimating usage and demand for bicycle and pedestrian facilities. The counts will also be used to track the re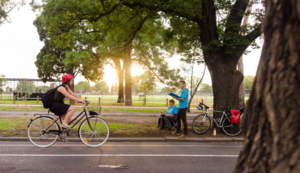 gion's progress on increasing the use of non-motorized transportation, strengthen grant applications to leverage additional federal funding for bicycle and pedestrian projects, evaluate existing projects, and help determine the location of future investments.
(Each city has their own tab on the Sign Up Genius website)