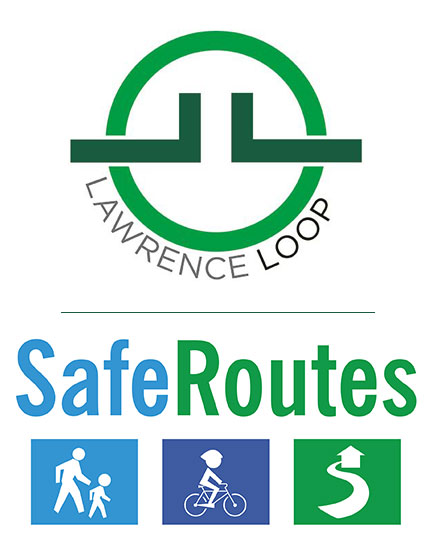 Amazing news – the City of Lawrence was awarded two grants totaling $1,470,000 from the Kansas Department of Transportation as part of its Transportation Alternatives Program for Fiscal Year 2021.
Lawrence received a federal award of $1,070,000 for the Lawrence Loop project and an award of $400,000 for phase 2 of the Safe Routes to Schools project. Both projects are overseen by the City's Municipal Services & Operations Department. The Transportation Alternatives grants require a 20% local cash match.

"We are extremely excited to learn that we were awarded the grants for these two projects," said City Engineer David Cronin. "Safe Routes to School and the Lawrence Loop are two high-priority community projects for improving multi-modal transportation. These grants will help us move forward with both."

The Lawrence Loop grant will be used to help extend the existing Peterson Road shared-use path to Michigan Street, just a few blocks from the Burcham Park Trail. The Safe Routes to Schools grant will be used to complete phase 2 of the project, targeting routes to three different elementary schools.

"Kansans value safety in all modes of transportation, which is why it is an important element of the new FORWARD transportation program," said KDOT Transportation Secretary Julie Lorenz. "I'm pleased that these projects focus on improving safety for pedestrians and children walking to school."

KDOT received 32 applications from eligible project sponsors and awarded a total of $8.6 million for 18 projects for Fiscal Year 2021. Lawrence is the only city that was awarded two separate grants.